Objects & Apparitions – Out on Fluid Audio/Facture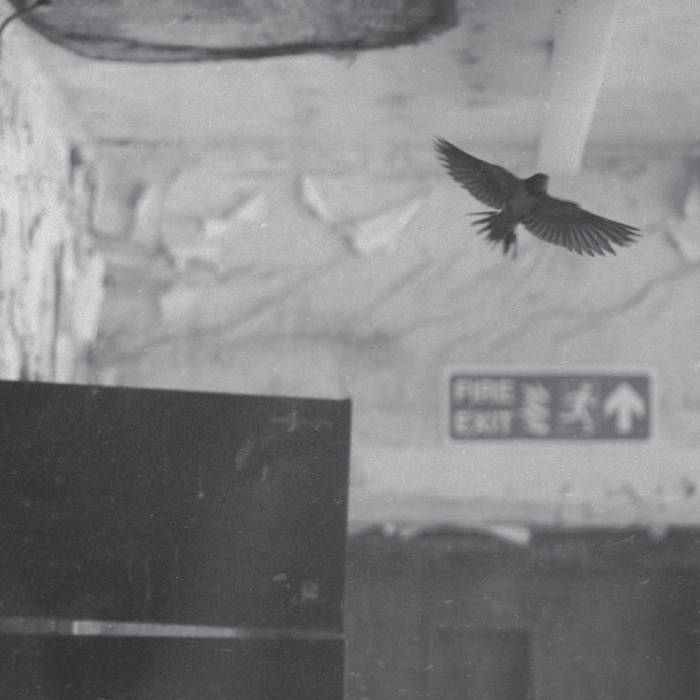 Objects & Apparitions is the fifth Fluid Audio release for Gideon Wolf (Tristan Shorr). The music originally began as a score to British film All Those Things, which released in 2020. Directed by George Ravenscroft, the score for Objects & Apparitions sees Gideon Wolf's first venture into feature-length film composition, and it rightfully stands on its own.
Shorr's modern classical music is cinematic and weighty, like his previous output, but it adapts to the listener's own set of images, projecting onto their own private screen.
The strings are direct and emotional, intimate yet deeply cinematic.
Raw repetitive phrases of rhythm and rosin textured scrapes give way to passages of mournful beauty. Neo-classical strings are arranged like pulsing electronics and pitched inflected sweeps sound like ambient textures.
This score has been made to appear and disappear, to pulse above and below the surface of the film, a breathing continuum of strings and fluttering electronics that are there to infiltrate even the silence.
It's all the more poignant for the accompanying photography, which includes 50 prints from Daniel Crossley, taken during a visit to an abandoned hospital. The images are tainted with loss and absence, dream-like images of a forgotten place and imagined histories.
The dusty images sit seamlessly alongside Wolf's score where the film's visual narrative tells of a man's demise and disappearance, and ultimate loneliness, no one is present anymore. This loneliness is a place that breathes even in the emptiest of rooms and buildings and in these stills we feel them resonate alongside the music.
Sequence Nine – Out on Fluid Audio/ Facture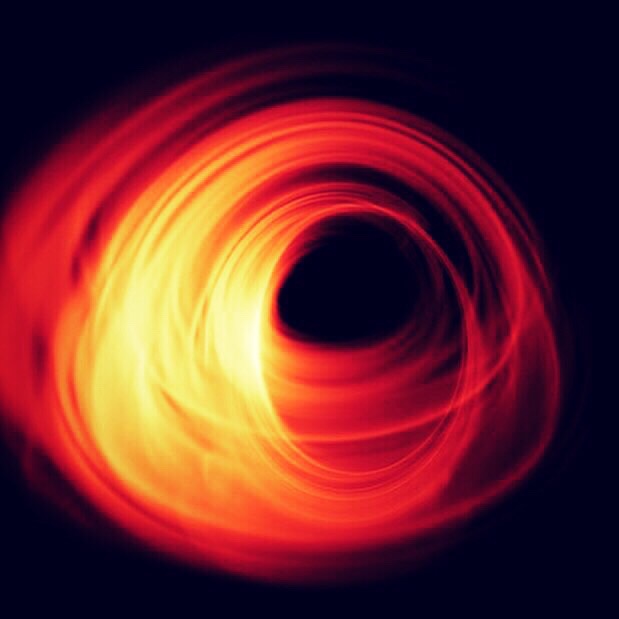 Commissioned by the European Space Agency for the 20th Anniversary of the XMM-Newton (2019).
This album takes music from a unique immersive installation by AOD (Sequence Nine) installed at the European Space Agency HQ in Madrid in 2019. This collection of 5 long tracks uses data captured directly from the event horizon of a super massive black hole to create the sound world of this album. It sounds epic!!
Replicas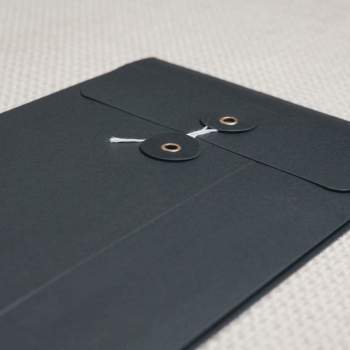 Constructed over 2 years this album has been slowly pieced together, reshaped, scraped, re-written and made again before becoming the album you are listening to now. Replicas' is a dark journey into a past, present and future that is personal, and reflective of wider concerns shaping this island(s) we live on.
At points angry and born out of frustration and angst for the times we are living in, this album goes back to my roots; a council flat in South East London, freedom, degradation, concrete, community, rich, poor, the melting pot of cultures, music, and people. As cultural lines have been drawn in a different way through gentrification, a poverty divide similar to those of the 80's and the b word, I have found myself struggling to accept my own place as a working class composer, father and human.
This album I suppose you could say is a meditation on the urban sprawl I grew up in, getting older, and my place in a community that feels like it has lost its way.
This album wouldn't be possible without invaluable contributions of time, material and effort from a collection of musicians who I can't thank enough. In no particular order these musicians are:
Alex Taylor - Violin, Electronics
Gabi 'Moog' Matzeu – Moog, Juno, SH101
Steph Patten – Cello
Yoon-Ji Kim – Violin
My family (also in no particular order) Rachel, Reuben, Neath and our latest addition Nova.
Review of Replicas by A closer listen
Buy Replicas from Norman Records
Year Zero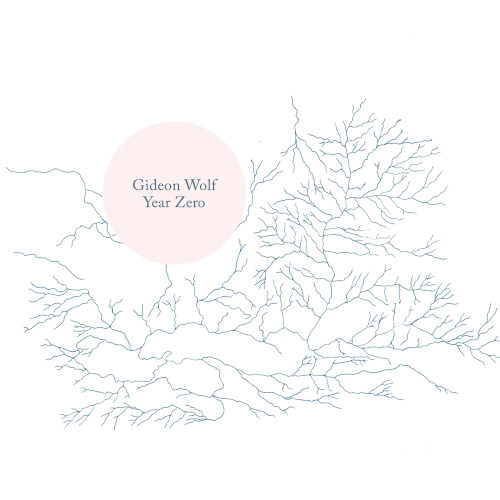 This is my 4th album release since 2012 and I have encountered some fantastic people, real heroes in this small but necessary world of independent record labels. The biggest of these and one who deserves massive thanks is Dan Crossley at Fluid Audio for his unstinting support of my music. I'm not sure I have enough adequate words to describe how brilliant he has been and how open he is to releasing and promoting my music and others in this genre. Suffice to say this would definitely not be out there and being listened to if it wasn't for Dan….massive, massive props to you sir!
I would like to first thank the musicians involved on this album who in no particular order are; Yoon-Ji Kim, Alex Taylor, Steph Patten, Gabi 'Moog' Matzeu, Neath Champion-Weeks and Rachel Champion.
It's not often you get the trust of another musician to allow a process/improvisation to unravel in the studio and then for that musician to freely give over that material to you to use. For that faith and trust I honestly owe a huge debt of gratitude to Gabi Matzeu (or Mr Moog) for his support and brilliant creative input on this and my previous album Near Dark. You Sir are the man!
I hope you, the listener, enjoy this record and as always huge thanks for supporting my work and Fluid Audio, and for keeping this industry of underground music alive and kicking! - Gideon Wolf
SOLD OUT :: Buy Year Zero on Big Cartel
Near Dark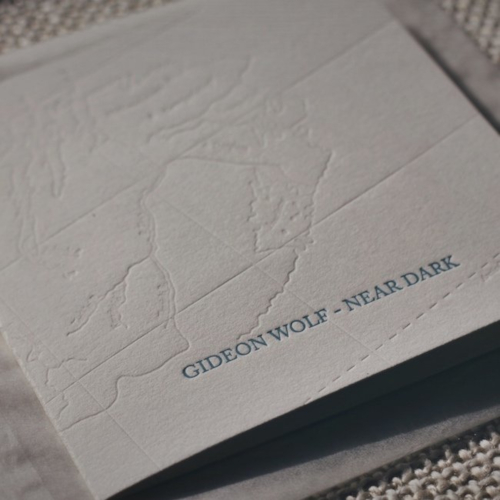 Somewhere between now and the future, a hunt begins in the blue neon space before darkness. The near dark.
Gideon Wolf's new album lives in the headlights on that empty road, sweeping the distant violence at high speed. A soundtrack to the escape from a Ballardian dystopia.
'Near Dark' sees the duelling elements of Tristan Shorr's musical output merge into one; prophetic ambience driving headlong into rhythm and distortion.
Think Ben Frost and Max Richter colliding in a futuristic urban landscape:
"A vertical Kubrick event horizon that is equal parts Nils Frahm and Oren Ambarchi" (Cyclic Defrost).
released September 28, 2015
This album has been made with creative input and material from analogue impresario and mad scientist Gabi Matzeu, mastered with precision by James Plotkin and lovingly put together by Fluid Audio...
Diagram - EP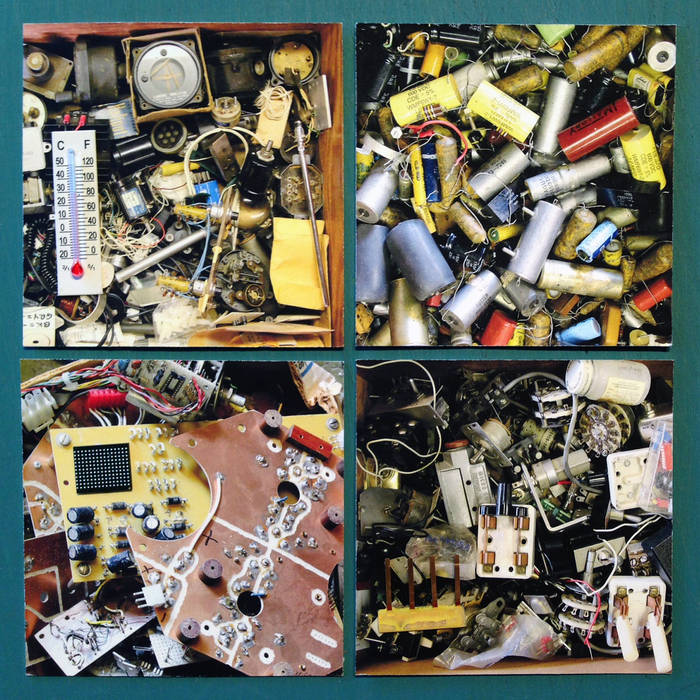 Diagram is a collection of tracks that came together when revisiting music I made for my first album release 'Paper' with Fluid Audio back in 2012.
Revisiting this material after a series of releases where I've focused more on vocals as an instrument, it was clear to me some of the repetitive details I'd missed first time around warranted further experimentation.
I Am Wolf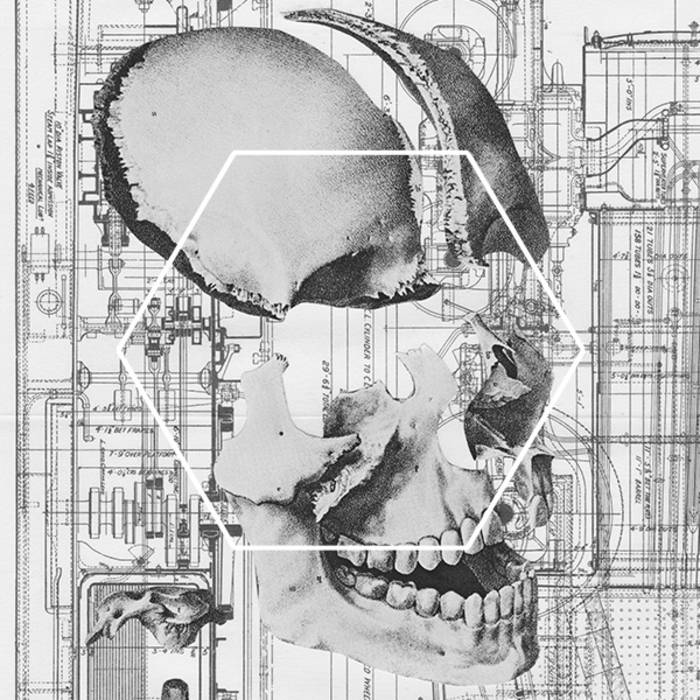 2C-P (2,5-dimethoxy-4-(n)-propylphenethylamine)
I am Wolf is a departure from my debut album Paper released on Fluid Audio last summer. The modern classical elements of my previous album (piano and cello) have been replaced with vocals and a more dynamic use of electronic beats and ambient textures. The contrasts of hard and soft are starker on these tracks and the ambient elements are holding together what might spill over into chaos at any moment.
At the outset of this album it was clear for me that I wanted to go further with the treatment and use of my voice which I had begun to explore on my first album and to see where writing lyrics and singing would take me. On I am Wolf the voice or song is used primarily as an instrument, and although it often threatens to come forward I've rarely allowed it to break free from the other repetitive elements of the music.
Neon Marks is probably the only really recognizable song on the album but even so all the tracks here have been informed or created around structures and ideas that began at one stage with the voice. If Paper had been about movement and traveling through urban spaces, then I would say that this album represents traveling at night and the darker imaginary spaces these nocturnal worlds create. credits
Released June 18, 2013
Paper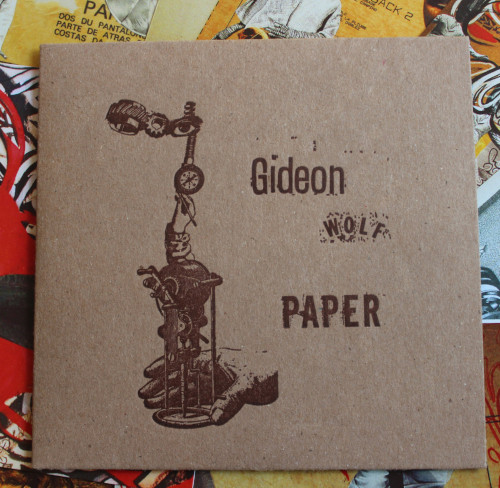 Paper is his first solo release as Gideon Wolf, with cello by Steph Patten and live processing by Tom Mudd. The album began as a series of piano improvisations, recordings informed by the concepts of narrative, memory and place. After twelve months charting the boundaries of these seven territories, Shorr presents us the map; a hidden manipulated history of the landscapes of everyday life.
The thread that binds Paper is partly the resonant geography of London, but also the dislocative effect of travel through a variety of landscapes – making Paper the musical equivalent of unfamiliar scenery glimpsed through the window of a fast moving vehicle; blurred but vivid. The material on the album reflects his approach as a self taught drummer and percussionist through his intuitive use of whatever sound making objects happen to be on hand at the time, be they drums, cello, piano, guitar, voice or software.
Paper is released though Fluid Audio and also availabe as a limited edition of 200 glass mastered CDs; with letter-pressed covers resting inside stamped/numbered/typed envelopes, an accompanying set of 6 double sided 12 x 12 prints on heavy card stock, 12 x 12 print with words from the artist, mini card, scent and download code.
Released August 9, 2012
Listen to Gideon Wolf on streaming services
Soundcloud